As 2019 comes to an end, many businesses will be due to renew their telephony and IT system contracts. To minimise disruption to your seamless communication flow, it is important to check when your contract end date is. 
Your telephony system contract provides you with peace of mind that your business communication is supported. In some cases, a contract will offer maintenance tailored to your specific business requirements, so you can keep your services running smoothly at all times. 
Check Your Contract
Is your telephony contract close to running out? It is vital that you make a sensible decision for your business before signing up for an extended contract renewal. A new contract could tie you to an unreliable solution, with limited functionality for up to five more years. 
To protect your business from the 'Big Switch Off', migrate to VOIP before it's too late. It will give your business better control and improved infrastructure support.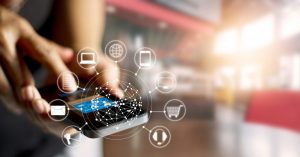 Know Your Business Needs
There are a few areas to consider before you make the move to VOIP Telephony Systems. Businesses should investigate their requirements and communication needs. This will help to understand if migrating could be more cost-effective for your business.
Do you have a high-quality internet connection?

What phone options are available?

Is your phone equipment compatible with your new VOIP system?

Do you have

high-bandwidth

capacity?

Will there be testing and training provided?
The Big Switch Off
BT have already announced that ISDN and PSTN networks are going to be deactivated over the course of five years beginning in 2020. Over 2 million business users will be affected by this change. It also means that businesses are now being encouraged to avoid renewing any existing contracts with ISDN or PSTN. 
Businesses must know that established contracts will not be renewed after 2020. So you will no longer be able to purchase a new PSTN or ISDN system as part of an organisation package. If you haven't already switched to VOIP or haven't yet considered, this could be the perfect time to make the move.
What is VOIP?
VOIP (Voice Over Internet Protocol) is a new technology which enables voice communications over broadband Internet connection. It allows users to make and receive phone calls Worldwide at anytime using your computer network. 
VOIP provides many benefits compared to traditional telephony systems, such as lower costs, multimedia features, increased functionality and improved flexibility. It offers an effective alternative to enhance business productivity and maintain operations.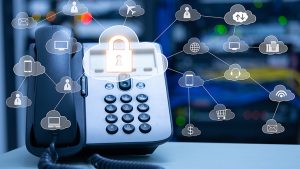 Benefits Of A VOIP Telephony System
A VOIP Telephony System is a successful way for improving efficiency and telecommunications in businesses. It helps to establish a reliable form of primary communication that companies require to streamline their workflow and performance.
The cost of using a VOIP telephony system is much cheaper compared to a traditional phone network. It is also more cost-effective to make long distance phone calls when using a VOIP provider.
With a VOIP telephone system, you have the ability to use a conventional phone with a VOIP converter. A VOIP converter is like a memory stick, which you can use to sense signals from traditional or analog phones. 
These signals can then be converted to digital data. You can also be provided with your own VOIP number. So no matter where you are, you can receive phone calls to the same number.
Another function VOIP telephony systems offer is video conference call functionality. This means you can stay in touch with team to discuss important topics, no matter where you are.
It will allow you to attend meetings away from work in the UK, or abroad and still have the capacity to get involved with home office meetings without the need to physically be present.
Reduced Costs

Improved Time Management

Increased Productivity
How Easy Is It To Switch To VOIP?
Setting up a business VOIP system is relatively straightforward compared to other phone systems. When it comes to installing VOIP, you need to make sure you have all of the essential components to go ahead. 
To get started with a small business VOIP system, it will only take a duration of a few hours or days. In many cases, you just plug in the VOIP IAD and start making the calls. However, in some situations, it may involve extra work.
If you already have an IP network and a high-speed internet connection, you can implement a VOIP telephony system in just a few steps. There are two ways you can integrate VOIP. The first option is to install an IP voice system that will handle all aspects of your phone system. 
Your second option is a voice gateway which works with your analog equipment to add Internet Calling to your existing telephony system. So your company can begin making calls using their existing smartphone, tablet, laptop or desktop computer. 
There is no additional equipment to install, as most VOIP providers manage all equipment on their premises. You won't need to run any new wires to accommodate extra users or phone lines.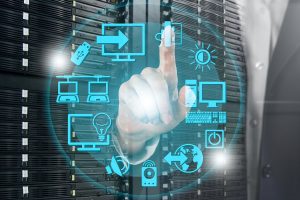 Switch To VOIP By 2020
PLH Consultants Ltd can offer a wide range of affordable solutions and services to manage your business communications. We can serve small to large-sized companies with a reliable and value for money package to meet their specific requirements. 
Our professionals are equipped with the skills, knowledge and expertise to provide a fully integrated information and communications system. We can offer everything from mobile communications and fixed line communications to Internet, Broadband and Cloud Services. 
Please get in touch with our expert team to discover what we can do for your business communications. You can call us on 0800 082 8008 or email us directly at info@plhconsultants.co.uk.