Have you heard of hosted telephony systems? This is a communications solution which allows the hosting of your business telephone system within the cloud. So your voice communications are carried via the internet connection instead. This gives smaller businesses the opportunity to utilise technologies that were only available to bigger organisations. A hosted telephony system, means you are able to manage all of your calls from the cloud, eliminating the need for a private telephone network.
What is VOIP telephony systems?
Did you know in 2020 there will be the end of ISDN Lines? BT Wholesale announced as of 2025, these circuits will be turned off, which is why most businesses will be switching over to VOIP (Voice Over Internet Protocol). VOIP is a cloud based Telephony solution whereby your whole phone system is moved online so all of your calls are sent over your internet connection.
This transition will affect 1.9 million UK businesses still using outdated ISDN technology. There is only a small amount of time to move across, so why not be one step ahead of the rest and change your Telephony system today. It may seem a long way off yet, but to ensure you don't get left behind, forward-thinking businesses need to prioritise their migration to VOIP technology. 
Here are just a few of the reasons to switch to VOIP, including the exciting benefits your business can look forward to….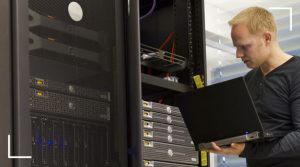 Why do I need to switch to VOIP?
Research suggests that many businesses are still unaware about the upcoming switch-off and the effects that it may have on their business. There is a great deal of positivity surrounding the transition to VOIP. Firstly it will bring your business communications a whole host of benefits, including significant cost savings, the ability to pick up calls across multiple devices and greater flexibility around call capacity and location. 
As BT will cease to accept ISDN orders soon, VOIP will be the modern alternative Telephony solution for your business. With VOIP your business will be able to make the most of cheaper call rates, HD Call quality, Call Recording as well as maximised uptime.
The Benefits of Switching to VOIP
Significant cost savings

No need for ISN Maintenance costs

Access on multiple devices

HD Call Quality and Recording

Scalable and Flexible

Cloud Based Disaster Recovery

Accessible via new or existing broadband connection
What you need to consider
Firstly, start looking into the different VOIP systems available. You will need to check that you have a good internet connection that will be able to provide VOIP services, as well as a check to see if your business telephone system already supports VOIP. 
If yours doesn't, you'll need to replace the system. Before you make the switch, it is important to check the terms of your contracts and think carefully before renewing any ISDN or PSTN contracts. This will determine whether you can make any cost savings by switching early and work out what the best time will be for your business to move across to VOIP. It is worth talking with your existing provider to access your options.
Switch to VOIP with PLH Consultants
PLH Consultants Ltd offer local businesses throughout Clacton, Colchester and Ipswich a wide range of affordable communication solutions. We are fully equipped with the skills, knowledge and expertise to offer fully integrated information and communications solutions that meet your unique needs and expectations. 
We can provide everything from, mobile communications, fixed line communications, to the Internet, Broadband and Cloud services. Giving you the opportunity to enhance your productivity and efficiency, while delivering exceptional customer service.
Don't leave it too late, let our professionals at PLH Consultants Ltd secure your hosted VOIP Telephony solution. We've got you covered with expert advice, assistance with installation and after care maintenance! Please get in touch with us for more information about our hosted telephone systems. Call 0800 082 8008 or Email info@plhconsultants.co.uk to speak with our team.